VICTORIA parking valencia airport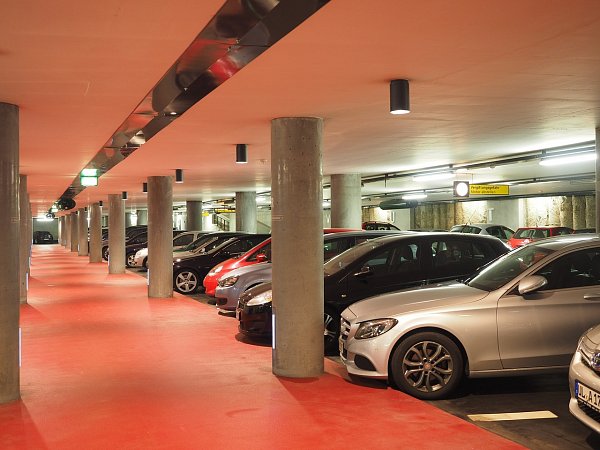 Why Victoria Parking Valencia
Parking Valencia Airport have a closed circuit security system, both in and out, with a connected alarm. Victoria Parking has a 24-hour security guard service.
100% asphalted and fenced car parkings
Victoria Parking is perfectly equipped, 100% asphalted and perimeter fenced for the safety of your vehicle in Victoria Parking Valencia.
Free and frequent transfers
You will never miss your plane, we offer frequent transfers with no waiting time, completely free of charge. Victoria Parking Alicante Airport is less than 2 minutes from your airport, train station or port.
For your peace of mind, Victoria Parking Valencia is fully insured against theft, vandalism, fire, flood and bad weather. At our Valencia Airport car park you will be fully insured against any inclement weather or mishap.
Victoria Parking Valencia can offer its customers various types of parking, Open Air Parking, Indoor Parking at Valencia Airport, Covered Parking or Valet Parking among others, with the customer being able to choose the tariff and service that best suits their budget.
Additional High Quality Services
While you enjoy your trip, Victoria Parking Valencia Airport offers additional services for your vehicle. ITV, maintenance or workshop, exterior and interior washing, disinfection with Ozone or polishing of optics, are some of these services.
WHY DO YOU NEED A PARKING SERVICE AT VALENCIA ? Long Term Valencia Aiport Parking
Victoria Parking Valencia offers a wide range of parking services for Valencia Airport. Our privileged location just 500 metres from the Valencia airport (2 minutes) combined with our 24 hour opening hours 365 days a year (always with previous booking), are just two more advantages we offer to our customers for your long term Parking Valencia Airport. Avoid unpleasant surprises on your return from Valencia airport and park at Victoria Parking Valencia Airport - Manises. We guarantee that nobody will use your vehicle. It's safe, convenient and what's more, with Victoria Parking Airport, parking in Valencia is very cheap. In high season (Summer, Easter or Christmas), finding the best car parking at Valencia Airport (Manises) to leave your car while you are travelling can be a difficult task. Don't wait any longer and book your parking space now at Parking Valencia Airport. Save up to 80% on the price you would pay to leave your car in any other car park in Valencia. Depending on your type of vehicle, we offer various parking options: We provide parking services in Valencia Airport for all types of vehicles: cars, vans, lorries, caravans or even park your boat with us.
The services that Victoria includes in its car park in Valencia Airport are :
* Open 24 hours a day (with prior reservation), 365 days a year. * Fully guarded and insured 24 hours a day. * Free transfers to Valencia airport (return) with the possibility of Valet Parking Valencia depending on the season. * Exterior car wash for only 3€ (with each collection). *Reservations for today, with no advance notice. *Payment in cash or by credit card (Mastercard, VISA, American Express...) *For all types of vehicles with no height or tonnage limitations. * Additional high quality services such as a full interior wash, MOT at the central inspection centre in Valencia Airport, delay insurance or preferential transfer services to Valencia airport.
How to make a reservation at the Valencia car park?
You can calculate your personalised quote free of charge and without any obligation using our application or booking engine www.victoria-parking.com or one of Victoria Parking's partners. Calculating the rate is simple, select the dates and times you wish to use the Valencia airport car park, and click on "see rate". Then select the long term parking options that best suit your parking needs at Valencia Airport. Select the additional extras you wish to include; a car wash, delay insurance, priority transport service or workshop services (only in Victoria Parking Valencia Airport) such as optical polishing or MOT... You will then be taken to a page to make your reservation. In the booking form you must enter your personal details. If you have any doubts or queries, please do not hesitate to contact our reservations department.
Once you have filled in all the details, when you click on confirm your booking, you will receive a confirmation email with all the details of your booking for the car park in Valencia Airport. You will also be sent the address of our Alicante car park (Victoria Parking Valencia Airport) facilities in the vicinity of the airport with GPS coordinates and a contact telephone number. Leave your vehicle with confidence, a car park operator from the Victoria Valencia Airport car park will take care of transferring you, your passengers and luggage to Valencia airport, located just 500 metres (2 minutes) from the car park. On your return, once you have your luggage, you can call us and an operator will pick you up quickly and reliably at the same meeting point where you have arranged to meet. He will take you back to our parking facilities where you can pick up your vehicle and it will be ready to return home. At the Valencia Airport car park you will find, security entrance barrier, perimeter metal mesh throughout the entire area, asphalted, guarded car park open 24 hours a day. Free transfers or Valet Parking (depending on season only in Valencia Parking Airport), Illuminated and fully insured car park. Valencia Airport Parking has been offering quality parking services in the vicinity of Valencia - Manises Airport for more than 40 years.
Parking Victoria Valencia Airport
Parking Low Cost Aeropuerto Alicante - Valencia, Vigilado 24h.
965830254
4.9
estrellas - basado en
4600
opiniones
Desde 12€ fin de semana
Más de 2000 plazas en Valencia Aiport